Employment Law Los Angeles
It may seem like employers have a lot of control over the working lives of their employees, and they often do. However, employees have rights guaranteed to them by law. You have the right not to be harassed on the job. Your employer has to pay you fair wages and can't stiff you on payment. They can't treat you unfairly based on your gender or ethnicity. If you believe your employer has treated you unfairly, you should take action to protect your rights. Speak to an Employment Law attorney as soon as possible.
Experienced Employment Law Attorneys in Southern California
At the Law Offices of Michael Burgis & Associates, P.C., we fight for the rights of employees all over the Los Angeles area. We have over a decade of experience combating workplace harassment, discrimination, unfair labor practices, and wage and hour violations. We'll take on any issue in the area of Employment Law.
Types of Employment Law Claims
Our employment lawyers represent employees with a wide range of Employment Law claims, including:
If your employer takes an adverse action against you, they need a good reason. They can't demote or dismiss you for unlawful reasons, like firing you because you made a claim of harassment against your supervisor. If this has happened to you, you may have a legal action against your employer. Specific criteria must be met to successfully prevail on these types of claims. Our attorneys can let you know how strong your case is.
State and federal laws note that your employer cannot discriminate based on a person's age, race, gender, country of origin, religion, disability, or sexual orientation. In California, an employer can't treat you differently because of your sexual orientation, for example. We will help protect your legal rights.
We represent both men and women who have suffered working in a sexually hostile workplace. These types of cases occur more often than you may think, which is why holding the offending parties accountable is so important.
If your employer has consistently cut your breaks short, not paid you for overtime work, or withheld part of your check without good cause, they may have violated federal law. We can help you get back pay if owed, and make sure your employer doesn't do it again.
Workers' Compensation Discrimination
We handle numerous Workers' Compensation claims and often work with employees who have been discriminated against following a workplace accident, either because their injuries have left them with a disability or because they filed a claim against their employer's insurance provider. In addition to helping guide you through the Workers' Compensation process, our Workers' Compensation and Employment Law attorneys can also help address any discrimination issues that arise along with your compensation claim.
Contact Our Employment Law Attorneys for a Free Case Evaluation
If you believe your employer is treating you illegally, it's important to speak with us as soon as possible. Various time limits exist that may affect your ability to bring a lawsuit against your employer. Call our Los Angeles office at (888) BURGIS1 to schedule a free initial consultation. You can also contact us online.
Hablamos Español!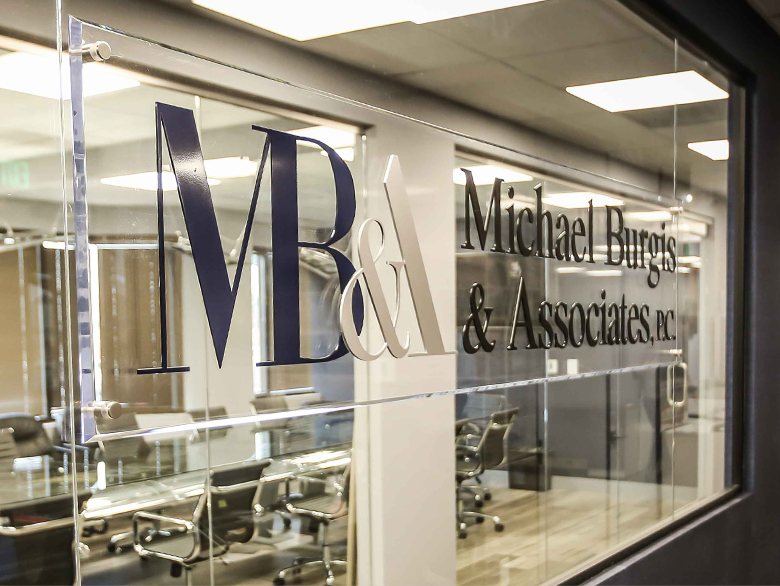 Contact Us For A Free Initial Consultation
We are not like other law firms. Once you have spoken with us, you will not want to go anywhere else.
or call us (888) BURGIS1