Employee Misclassification
One of the Biggest Legal Issues in the New Economy
For employees in the "gig" economy, there's an expectation that things are different than they were for their parents, who often worked at one job for decades. The differences include not having certain perks like health insurance and overtime pay. However, some freelance and part-time workers may still be eligible to receive overtime pay because of rules regarding classification of employees as exempt or nonexempt from certain labor laws. If you believe you've been denied overtime or breaks because your employer misclassified you to escape their responsibilities, you should contact a labor or employment attorney.
Employment Law is a strong practice area for the attorneys at the Law Offices of Michael Burgis & Associates, P.C., based in the Los Angeles area and serving clients all over Southern California. We can help get back pay if your employer has withheld wages illegally or skipped out on paying you overtime because of the misclassification of your status under federal law.
Classification of Employees Under Federal Law
With certain exceptions, employees usually fall into two categories regarding their pay:
Exempt Employees
Employees classified as exempt do not receive minimum wage. They don't generally have paid overtime or scheduled breaks. Salaried workers are classified as exempt from these benefits because they receive a fixed payment at the end of each pay period no matter how many hours they work. Company executives and managers are examples of exempt employees.
Nonexempt Employees
Employees in the nonexempt category are usually paid hourly and eligible for minimum wage. These employees typically work the regular 40-hour week as well, but they receive paid overtime, meal breaks, double pay for working on holidays, and other benefits described in the Fair Labor Standards Act (FLSA).
No matter which category employees fall into, the employer still must treat them with fairness and follow the law. If an employer has misclassified you in order to gain some advantage or to disadvantage you, we can help you make things right.
A Labor Law Attorney Will Help You Get Back Pay
You have certain rights as an employee, and those rights are protected by the federal government. The Fair Labor Standards Act (FLSA) gives you federal rights to your wages as an employee, with rights to recover damages, including:
Reimbursement for lost wages
Restitution of breaks never received
Coverage for any damages caused
Responsibility to pay attorney's fees
Court costs, if applicable
The lawyers at our offices will take on your case against your employer or former employer if they have violated your rights as an employee. We'll help you get back pay and make sure that if you continue to be employed with them, they treat you fairly in the future.
Discuss Your Unpaid Wages Claim with Us During a Free Consultation
Let us use our skill and experience in labor law to your advantage. Call our Los Angeles office at (888) BURGIS1 or schedule an appointment with us online. We offer free and strictly confidential consultations. You don't pay us anything unless we obtain compensation for you.
Hablamos Español!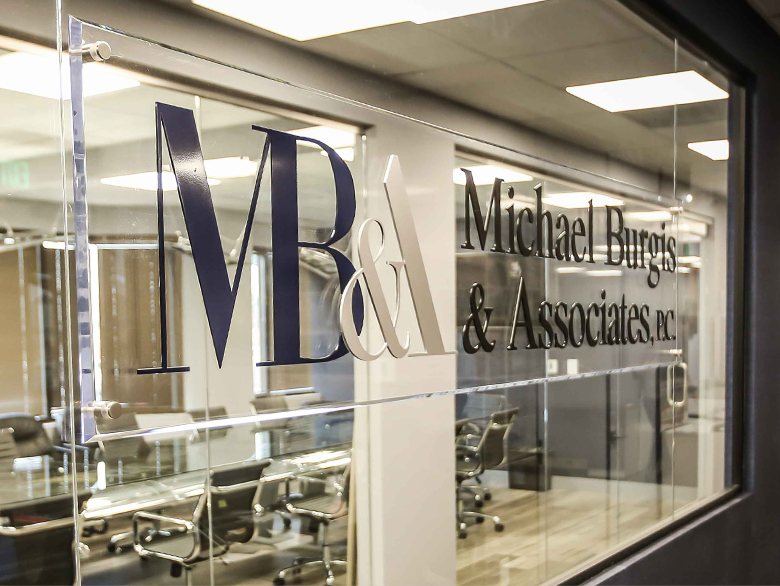 Contact Us For A Free Initial Consultation
We are not like other law firms. Once you have spoken with us, you will not want to go anywhere else.
or call us (888) BURGIS1