Employment – Discrimination
Even in today's world, people suffer discrimination at work. If you believe your employer has taken some adverse action against you, whether it be a demotion, a transfer you didn't request, or the termination of your employment because of some characteristic you can't change, you may have experienced discrimination.
Workplace Discrimination Law Firm in Los Angeles Is Passionate About Employee Rights
At the Law Offices of Michael Burgis & Associates, P.C., we relish the opportunity to fight discrimination in the workplace. We draw on years of experience in Employment Law and federal law to aid in that fight. We care as much about ridding the workplace of discrimination as we do about winning cases. Our attorneys want the best for our clients, and we're passionate about helping those who face these problems.
Discrimination on the Job
An employer might discriminate against an employee in a number of ways. Some are obvious, like name calling and other forms of expression. However, employers may also treat certain employees differently in subtle ways. You may have been unlawfully discriminated against at work if:
You were demoted or transferred for reasons not clearly related to performance issues or rule violations.
You received some adverse action, like a write-up, because you made reasonable claims about discrimination or a hostile work environment.
Someone sent an email that may have not only been inappropriate for the office, but contained discriminatory content or statements.
You were constantly subjected to comments or unwanted nonverbal communication from a supervisor or fellow employee.
For some of these actions, it's more difficult to show that they happened, and sometimes unlawful acts are hidden by assertions that they were fair and legal. An experienced attorney may be able to sort out truth from fiction in these cases and find a way for the victims to make a proper claim under the law.
Call Us to Discuss Your Workplace Discrimination Claim
We're eager to help you redress illegal actions by your employer, or stop your employer from allowing a hostile environment to impede your ability to earn a living. Call our Los Angeles office using our toll-free number, (888) BURGIS1, to schedule a free initial consultation with our attorneys. You may also contact us online.
Hablamos Español!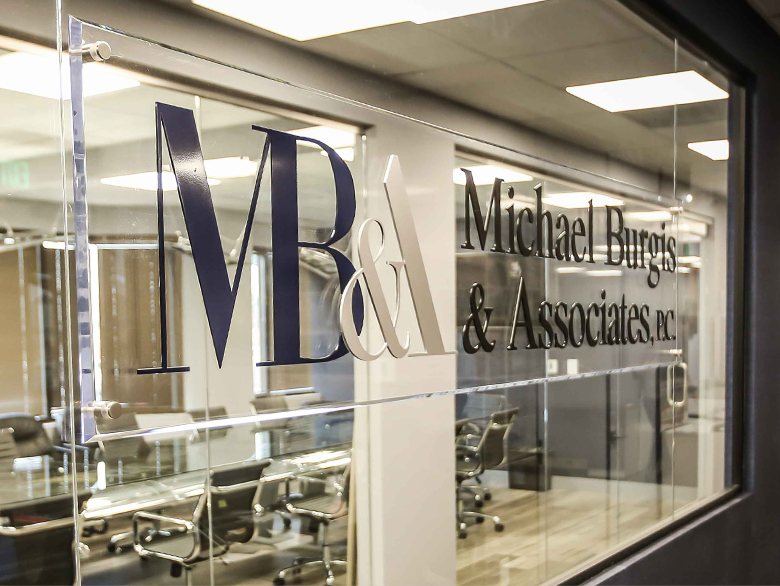 Contact Us For A Free Initial Consultation
We are not like other law firms. Once you have spoken with us, you will not want to go anywhere else.
or call us (888) BURGIS1