Premises Liability Injury
Los Angeles is a massive metropolis with many businesses. The owners and operators of these establishments have a duty to present a safe environment for their guests.  An unsafe environment can cause accidents or injuries, often involving slips and falls. These injuries could result in long-term changes to your life, disrupting plans and goals for you and your family.
Premises Liability Injury Lawyers
At the Law Offices of Michael Burgis & Associates, P.C., our injury attorneys fight to get compensation not only for your injuries, but also for lost wages and finances to pay for damages, medical bills, and insurance. Every case is individual and distinct. We examine the details of your case and match our strategy to fit your needs.
Making a Solid Premises Liability Claim
Our attorneys are skilled in making the case that the owner of the premises at which you suffered an injury is truly at fault. The responsible party may try to show that you were careless and caused your own injury. They may even attempt to hide evidence. We can protect your rights.
To make your case, the most important elements we must consider are:
Damages        
To take legal action, you must have suffered actual damage and you must be able to show that to the responsible party. We employ medical experts to provide evidence of your injuries.
Where the Incident Occurred
Residential or commercial property owners and their occupants are supposed to maintain their property for safety. This applies to those who rent as well.
The Cause of the Injury
We will show how the incident caused you harm.
Who Is at Fault
The owners or operators of the premises should have known about the conditions that led to your injury. They should have maintained the property so that it is safe for visitors.
You Need an Aggressive Slip and Fall Accident Attorney
These claims require a refined approach and a sophisticated strategy. The attorneys at the Law Offices of Michael Burgis & Associates, P.C., are knowledgeable in these cases and can provide you with aggressive advocacy. We work hard to take the burden off your shoulders so you can focus on your personal recovery. You can leave everything else up to us.
We Are Committed to Your Recovery. No Recovery, No Fees!
We are dedicated to getting recovery for the injured™. Contact us online to schedule an appointment to discuss the specifics of your case. You can also call us at (888) BURGIS1 or visit our Los Angeles offices. We offer free consultations, and you pay no fees unless we win your case.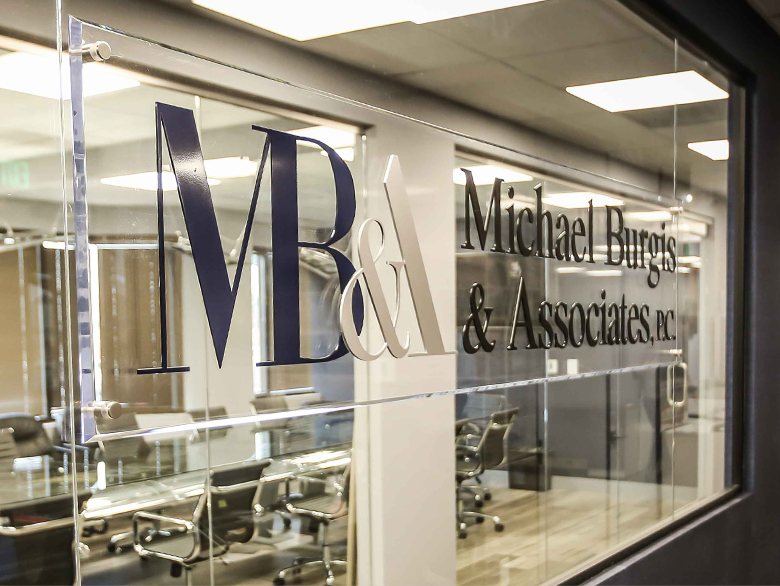 Contact Us For A Free Initial Consultation
We are not like other law firms. Once you have spoken with us, you will not want to go anywhere else.
or call us (888) BURGIS1