Catastrophic Injuries
Permanent or Total Disability Payments After a Workplace Injury
Workplace injuries can be a significant drain on our economy. Yet, the effect on those with catastrophic injuries and their families can be immeasurable. Workers' Compensation benefits can help you get back on your feet, but you have to be certain that you're getting all the available benefits in accord with the severity of the situation. It's therefore key to seek legal representation when filing a claim for benefits.
Workers' Compensation Law Firm Based in Los Angeles
At the Law Offices of Michael Burgis & Associates, P.C., we know how to help people who have suffered a serious injury or illness at work to get the help they need. Mr. Burgis has helped those in Los Angeles and throughout Southern California with their Workers' Comp claims for more than a decade. He and our other attorneys know the way the system operates, and he puts that knowledge to work getting you the maximum benefits allowed so that you can heal from your catastrophic workplace injuries.
Fortunately, issues like fault are usually irrelevant to a determination of eligibility for Workers' Compensation. Employees skip having to deal with that issue thanks to the way the law is written. The most important matter is determining how much of an impairment the victim has suffered and how seriously it affects their ability to work.
Michael Burgis & Associates, P.C., Attorneys Fight for Justice for Their Clients
Of course, any injury can affect your ability to work, and our Workers' Compensation lawyers are ready to handle any type of catastrophic injury case. We know how to get the maximum amount allowable for things like losing one or more limbs, serious burns, grave illnesses, paralysis, and traumatic brain injuries. We may be able to get a settlement that covers long-term medical care or medical-related home modifications.
Find Aggressive Workers' Compensation Lawyers in Southern California
To get benefits that pay for things like medical care, you need the help of experienced Workers' Comp lawyers like those at our firm. We provide a unique experience in the legal profession: lawyers who care more about your well-being than whether we win or lose. However, we realize that getting the maximum available compensation for your injuries is part of treating you with concern and respect, so we'll work that much harder to get you what you need. When you call our toll-free number, (888) BURGIS1, or contact us online and hear what we can do for you, you won't look for another firm. Call today.
Hablamos Español!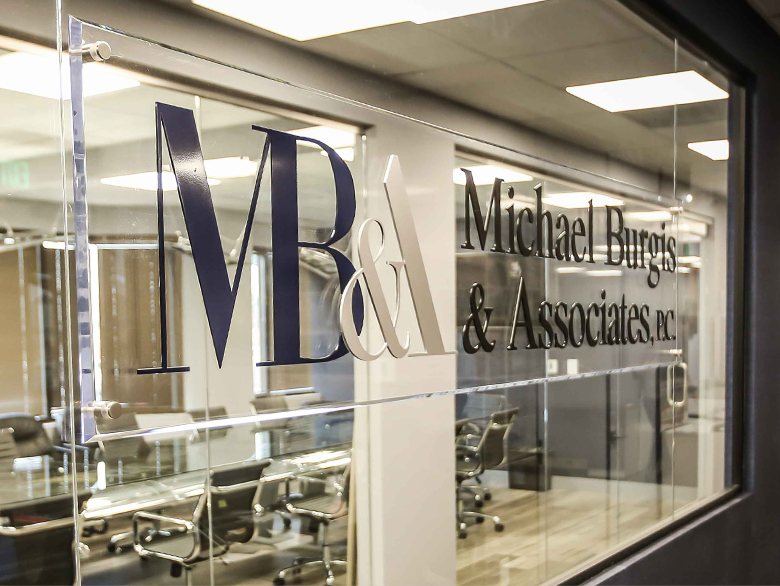 Contact Us For A Free Initial Consultation
We are not like other law firms. Once you have spoken with us, you will not want to go anywhere else.
or call us (888) BURGIS1