Medical Benefits
A work-related injury can punch a huge hole in your life that you may not be able to get out of without help. Even a minor injury can keep you out of work for a few days, costing you money, as well as the time it takes to fully recover. You need someone to help you manage the situation so that you can heal without having to worry about medical bills and lost wages. You need the help of an experienced Workers' Compensation lawyer.
A Los Angeles Medical Benefits Attorney Helps You Get Compensation for Your Injuries
The legal team at the law firm of Michael Burgis & Associates P.A. are armed with a wealth of knowledge of California Workers' Compensation law. Our team can help you avoid paying out-of-pocket expenses for medical care and rehabilitation, getting you the compensation you deserve. Thanks to our years of experience handling benefits claims for hundreds of clients, we know how to get you taken care of financially while you get ready to get back on your feet.
Medical Benefits for Injuries Suffered at Work
You've likely heard that you can handle a Workers' Compensation claim on your own without assistance, probably from your employer or their insurance claims adjuster. Let's look at some of the things you have to deal with to get the appropriate benefits.
Provide paperwork that includes a detailed description of the accident and your injury

Deliver the paperwork to the state Workers' Compensation office in Los Angeles on time

Find the best team of medical professionals to help

Watch your employer to make sure they are doing their part

Make sure that you are getting all the benefits allowable by California law

Dealing with the employer's insurance company, state workers and anyone else involved with your claim
If you think you can tackle these things on your own, great. However, the best course of action would be to have someone on your side willing to make sure you get the benefits you're eligible to receive.
Contact Our Los Angeles Workers' Compensation Attorney If You Have Been Injured on the Job
With our team on your side, you stand the best chance of getting all the benefits you're eligible to receive. We know the system, we have the experience and we leave nothing to chance. Once we get the details you provide us during our first free conversation regarding your Workers' Compensation claim, we will get to work as soon as we are able. We know how medical bills can snowball if you don't get a handle on them, and we will work to see that the early costs are handled. We will also look at what can lie ahead for you regarding your treatment and healing so that we can try to get money for those issues as well. Whether you are out of work for a week or could be out of work permanently, you can count on our firm to help.
Getting Permanent Disability Benefits With the Help of Los Angeles Work Injury Attorneys
Your injuries may tell us and our experts that you won't be able to return to work. That means you're permanently disabled. Under California law, you may be able to receive certain kinds of compensation depending on your situation.
Stipulated Finding and Award
You will receive a regular payment based on how badly you are hurt and how much the injury has impacted your ability to do your job. You'll receive enough to cover medical bills and the wages you have lost because of the injury.
However, the physicians' findings are subject to change, you may get better, or take an unfortunate turn for the worse. You can later reopen the case with a stipulated award and take into account new and relevant health information.
Compromise and Release Settlements
You may wish to simplify matters with a lump sum payment. If things change, you won't be able to modify this agreement. However, we will do our best to make sure you are well cared for with the appropriate settlement amount.
There will be a number of factors used to determine how much you will receive. These can include:
Life expectancy (as determined by the Centers for Disease Control's calculations on average life expectancy)

The extent of your injuries/level of disability

Whether you will need medical care for some time, or whether that it is possible you'll need it
It may not be possible to reach an agreement with your employer's insurance company regarding permanent disability awards in Workers' Compensation cases. If it comes to that, you will have already found one of the best work injury law firms in the Los Angeles area working for you, ready to get you the medical benefits you deserve.
Work Accident Attorneys in Los Angeles
For help with your medical benefits or Workers' Compensation case, visit our office in Los Angeles or call (888) BURGIS1. We offer a free consultation to discuss your case, and you will not owe us any legal fees unless we get you benefits or recover damages. Hablamos Español!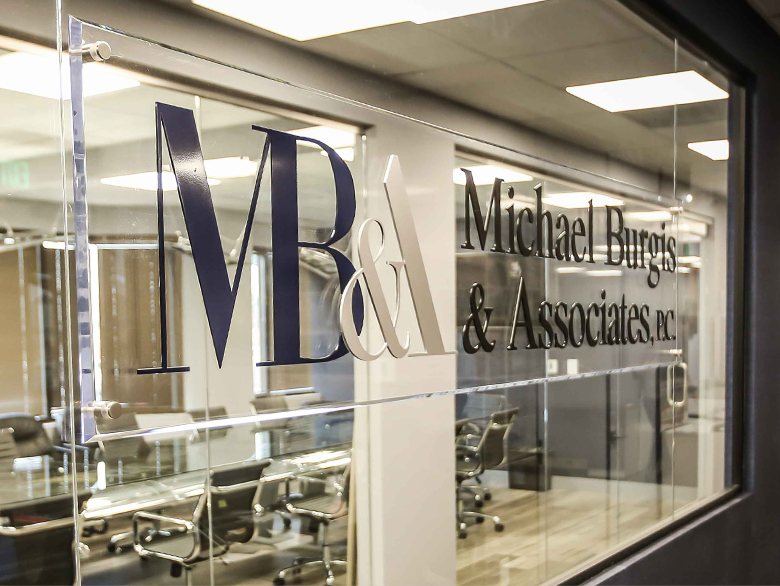 Contact Us For A Free Initial Consultation
We are not like other law firms. Once you have spoken with us, you will not want to go anywhere else.
or call us (888) BURGIS1