Permanent Disability Benefits
Workers' Compensation Attorneys in Los Angeles
If you've suffered a workplace injury, you'll be seeking eligibility for Workers' Compensation benefits. There's a possibility that you may need long-term care, and that you may not be able to return to your normal self. You may be eligible for permanent disability benefits, and the assistance of an experienced work injury attorney can help you get the benefits you need.
At the Law Offices of Michael Burgis & Associates, P.C., we have the determination and skill it takes to get you the maximum benefits allowed by law. We will leverage our experience with work injury cases and our knowledge of California Workers' Compensation laws to get you the best possible outcome. Despite our aggressive approach with insurance claim agents, we don't forget that our goal is not simply to win, but to make sure our clients receive what they need to get back on their feet. Not only does this include a fair benefits settlement, but the best available medical care.
Determining How Seriously Your Workplace Injury Affects Your Life
Our team addresses the sometimes-complex issues surrounding permanent disability benefits you may receive if you have a workplace injury. Several factors can influence how long you receive the weekly benefits. We can explain issues such as:
Disability Ratings – The state uses an index that measures the degree to which you are injured. A doctor or medical professional assesses your injuries to make that determination. The rating is an estimate of the impact your injury has on your ability to perform your normal duties.
Activities of Daily Living – A medical professional may also assess your ability to do simple tasks that, before the injury, you did daily. These can be hygienic tasks or household chores. If you're less able to take care of yourself, you may be considered to have a more serious injury.
American Medical Association (AMA) Guides – The claims adjusters for your employer's insurance company may use the AMA guides to gauge your ability to function normally. The guides judge your health condition rather than your disability regarding your work. Your injury is rated on a 0% to 100% scale. A zero rating means there is little effect on your daily activities, while a 100% rating may indicate a permanent impairment.
Medical Evidence – You'll have to provide reports of your condition and your symptoms. These reports factor into a determination of your disability or your impairment.
Psychological Impairment – You may experience some measurable psychological injuries as a result of the work-related incident. These injuries are a factor in the determination of your benefits.
When you visit us for a free consultation, we discuss these items and tell you how they may affect your circumstances. It's typical to get two-thirds of your regular pay, but it may not be known for how long you'll receive this pay. Our Workers' Compensation lawyers will battle to get you the maximum you deserve. We'll use our experts to determine the extent of your injuries. And because you don't pay unless we recover for you, it won't cost you anything.
Contact Us Today for a Free Consultation on Your Workers' Compensation Claim
We're not like other law offices. We are redefining legal representation with one goal in mind — obtaining recovery for injured workers just like you. Call us at (888) BURGIS1 to schedule a free initial consultation at our Los Angeles office or any of our Southern California offices. You can also contact us online. You owe no attorney fees unless we recover damages and/or secure benefits for you. We take personal responsibility for all expenses related to investigations and use of expert witnesses.
Hablamos Español!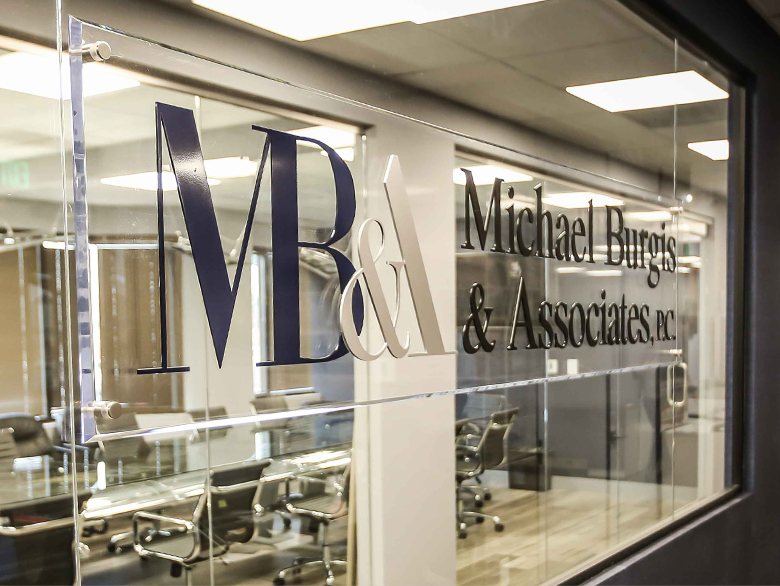 Contact Us For A Free Initial Consultation
We are not like other law firms. Once you have spoken with us, you will not want to go anywhere else.
or call us (888) BURGIS1