Temporary Disability Benefits
Get Help Obtaining Benefits When You've Been Injured on the Job
Any workplace injury that keeps you from making a living is serious. Whether you're away for several days or longer, you're going to miss income. According to California and federal law, in most cases you're entitled to receive compensation while you heal. You may need the help of a trusted Workers' Compensation attorney like those at the Law Offices of Michael Burgis & Associates, P.C.
Get Paid While You Heal
The right work injury lawyer can get payment for you while you're healing. California law requires some employers to compensate their employees for on-the-job injuries in the form of missed wages. However, some employers' and their insurance companies may make it difficult for you to collect the two-thirds of your salary that the law demands. Our team makes collection easier for you and cuts through any red tape that could delay your benefits.
Get Represented by a Top Workers' Compensation Law Firm in Southern California
You were probably advised when you received the necessary paperwork from your employer's rep that you don't need a lawyer. That may not be true for your circumstances. Aside from the potentially confusing and complex process to file the claim, your particular case may require the intervention of an experienced Workers' Comp lawyer. If you have multiple injuries caused by different incidents, you may need help addressing them from skilled legal representation.
Work Injury Attorneys in the Los Angeles Area
One of the finest examples of successful Workers' Compensation attorneys is our firm's founding partner, Michael Burgis. He has taken on clients in need of assistance with their work injury case and helped them receive the maximum amount of benefits allowable under the law. All of the Workers' Compensation lawyers in our firm have the skill and knowledge to provide excellent service on your case. They will explain the law to you in plain English and discuss your options. You'll be empowered to make the best decision based on your circumstances.
Call Us for a Free Consultation for Your Work Injury Claim
When it comes to representing clients on their Workers' Compensation case, our firm is unlike any other in the Los Angeles area. Our history of positive results tells you what you need to know: We get the job done. Additionally, our initial consultation with clients is free of charge. In fact, you don't pay a dime unless we collect benefits on your behalf.
Call us at (888) BURGIS1 and see for yourself. You may also contact us online.
Hablamos Español!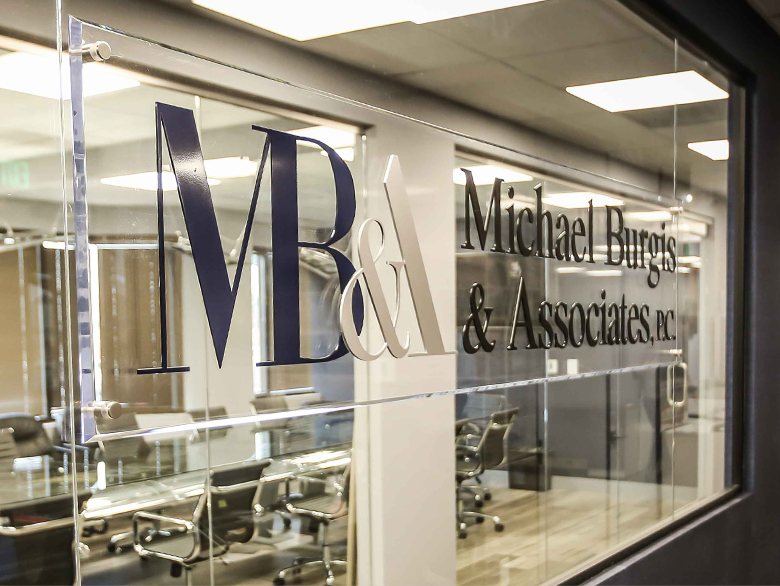 Contact Us For A Free Initial Consultation
We are not like other law firms. Once you have spoken with us, you will not want to go anywhere else.
or call us (888) BURGIS1