Why Do You Need a Workers' Compensation Attorney
Handling Your Own Work Injury Claim May Not Give the Results You Need
If you get injured at work or sick because of something at your workplace, your employer should instruct you to file a Workers' Compensation claim as soon as you notify them of the injury. They may give you suggestions to make things go faster, such as to skip hiring legal representation to help you. Your employer's suggestion not to seek representation may actually be the best argument for hiring a Workers' Compensation attorney. However, there are a few other critical things to consider when making such an important choice.
Workers' Compensation
You might have a great relationship with your employer, but they aren't the party responsible for making determinations on the kinds of benefits you'll receive, including how much and for how long. That falls to your employers' insurance carrier, and you probably have no relationship with them. Their job is not to help you get back on your feet. Their job is to save as much money as possible, and so they may actively work against you.
At the Law Offices of Michael Burgis & Associates, P.C., our Workers' Compensation lawyers are dedicated to serving injured workers in Los Angeles and throughout Southern California. We work hard to achieve recovery for the injured so that our clients can begin to move forward with their lives.
To protect yourself and make sure you're getting the right amount of benefits, you need a Workers' Compensation lawyer to look out for your money the way the insurance company is looking out for theirs. You won't have to worry about missing a filing deadline or clerical errors when we help you with the paperwork. We can lead you to a doctor with no ties to your employer or their insurer, a professional who will give an honest assessment of your impairment and disability. We will give you exceptional representation, without taking payment unless benefits are awarded.
Our Workers' Compensation Lawyers Work on a Contingency Fee Basis
Our initial consultation with you is free. If you choose us as your Workers' Comp claim lawyer, our only payment comes when you receive your compensation from the Workers' Compensation program, as a percentage of the award of benefits. Using our services helps to both increase the likelihood of obtaining the maximum available benefits and decrease the chance of something going wrong.
When we say that we're committed to recovery for the injured, we mean it. We know the financial aspect of your case is but one piece of a larger whole. We take a big-picture approach to legal representation, and we do everything we can to improve your quality of life and get you back on a positive path.
Contact a Workers' Compensation Attorney as Soon as Possible After an Injury
To learn more about the benefits of hiring an attorney to handle your Workers' Compensation case, we invite you to schedule a free consultation at our Los Angeles office. Call (888) BURGIS1 or contact us online.
Hablamos Español!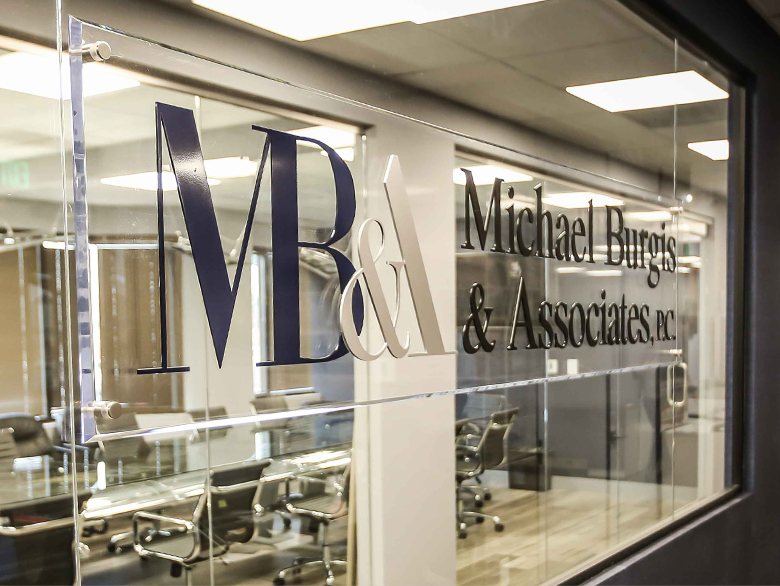 Contact Us For A Free Initial Consultation
We are not like other law firms. Once you have spoken with us, you will not want to go anywhere else.
or call us (888) BURGIS1