Workers' Compensation Settlements
Two Different Ways to Settle a Work Injury Claim with an Insurer
You've gone through the difficult parts of dealing with your Workers' Compensation claim; now it's time to discuss how you'll collect benefits. Workers' Compensation claims are typically settled in two ways. One is a stipulation and the other a "compromise and release." A knowledgeable attorney can help you understand the types of settlements and determine which one meets your needs.
The Workers' Compensation attorneys at the Law Offices of Michael Burgis & Associates, P.C., are dedicated to protecting the rights and interests of injured workers in Los Angeles and throughout Southern California. In fact, our firm's founder has handled thousands of Workers' Compensation cases in the past decade, bringing recovery for the injured. We are prepared to put our skills to work for you.
Stipulation Agreement in Workers' Compensation Cases
The employer and employee, through their representatives, can agree or stipulate to the percentage of injury that a worker has sustained. The greater the percentage, the greater the amount of recovery. Under this agreement, the worker does not receive a lump sum, but rather receives payments over a period of time, including the predicted costs of future medical care. This type of agreement locks in the amount of payments and removes uncertainty about what an injured person can expect to receive while recovering from an injury.
If the parties are unable to reach an agreement on their own, the case goes to court and a judge makes a final determination regarding the degree, or percentage, of injury based on the court's findings. Payments are then made over a duration of time, the same as they would be if the parties were able to reach an agreement through negotiation.
Workers' Compensation Settlement Through Compromise and Release
Unlike a stipulated agreement, a compromise and release involves a lump-sum payment made to the injured worker, effectively wiping the slate clean for the insurance carrier. An insurance company cannot be required to settle through compromise and release. Usually, a skilled lawyer must convince the insurance company that a compromise and release is in its best interest.
Los Angeles–Area Workers' Compensation Attorneys Looking Out for Your Interests
If making this decision seems difficult, don't worry. Our work injury claim lawyers are available to explain the differences and how choosing one or the other may affect your life. Our attorneys will help you make the best decision given your circumstances. We'll act as your go-between with the medical professionals and claims adjusters, working to make certain you receive the best available care.
Contact Us for a Trustworthy Representative to Help with Your Workers' Compensation Claim
Contact our Los Angeles office at our toll-free number (888) BURGIS1 to schedule a free initial consultation to discuss your situation. You can also contact us online. The first call is free, and you don't have to pay anything up front. You can be confident that you'll make the right decision with our advice.
Hablamos Español!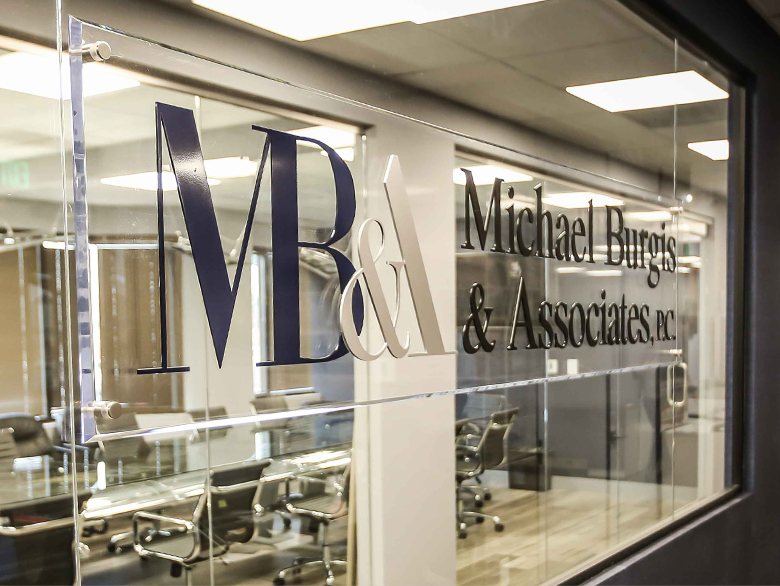 Contact Us For A Free Initial Consultation
We are not like other law firms. Once you have spoken with us, you will not want to go anywhere else.
or call us (888) BURGIS1