Workplace Injuries and Illnesses
Los Angeles Workers' Compensation Law Firm Fights for Your Rights
Even a small injury on the job can cost you weeks of wages. When injuries get more serious and more debilitating, you have much more to lose. If you're injured at work, no matter who caused the accident, you are eligible to receive a financial benefit to assist you while you heal. At the Law Offices of Michael Burgis & Associates, P.C., we're ready to help you get the compensation for your injuries that is rightfully yours. We have decades of experience handling Workers' Compensation claims for others just like you, and we've been able to help many people get the maximum amount allowable under California law.
When you decide to let us represent you in the effort to receive compensation for work-related injuries, we get to work as soon as possible on your case. We handle all kinds of injuries.
Physical Injuries: When people think of an on-the-job injury, they're likely thinking of injuries that damage part of the body so badly that a person is unable to keep working. Regardless of what caused the work-related injury or whether you think you're at fault, we can help you get compensation to cover missed wages and medical bills.
Repetitive activity: Many have heard of carpal tunnel syndrome, the injury often caused by frequent typing. However, other body parts can suffer repetitive injuries related to a job, like frequent walking or lifting that causes knee or back injuries.
Disease: Over the years, words like "mesothelioma" have gained attention in the public. It's one of many deadly diseases related to someone's occupation. Other injuries, like vision problems, may appear to be simply physical; however, they may be caused by exposure to a substance on the job that then caused a disease.
We can tackle other types of impairments as well. You may suffer psychological injuries because of stressful conditions, or stress that arises from working with an injury. You may have a pre-existing condition that your job made worse. You may even be eligible for benefits if you're using too much medication because of a work-related injury.
Get Help from Workers' Compensation Lawyers Who Put Clients First
Come discuss your problems with work-related injuries with our team. We understand that being forced to miss work can be a cause of stress of itself, and we'll treat you with as much concern as if you were a family member. We take pride in putting the needs of our clients first, hoping primarily that they get better physically and otherwise. Getting clients the best possible Workers' Compensation settlement is part of promoting that healing.
If you've been injured at work, you need competent and compassionate legal representation. Call us at our toll-free number, (888) BURGIS1, or contact us online. We serve clients all over Los Angeles County and Southern California. Remember, the first consultation is free, and you don't pay unless we get you compensation.
Hablamos Español!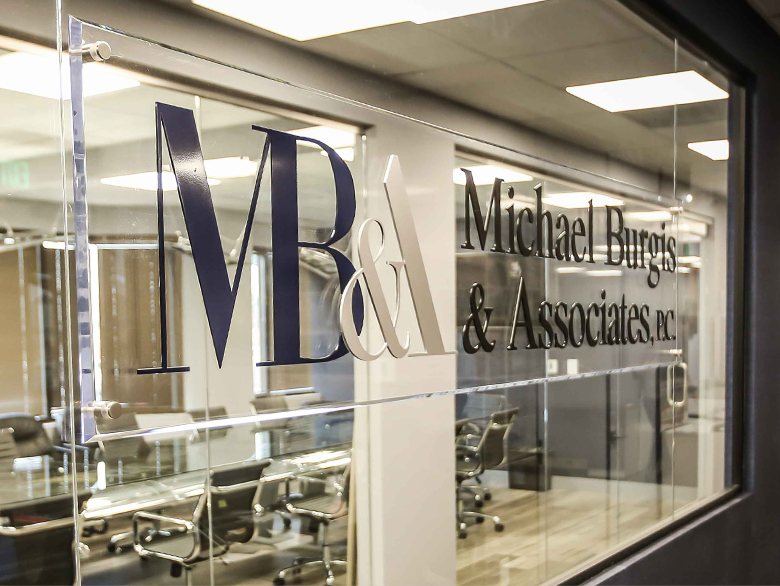 Contact Us For A Free Initial Consultation
We are not like other law firms. Once you have spoken with us, you will not want to go anywhere else.
or call us (888) BURGIS1