Employment Law Pomona
Employees have rights at their workplace. The law protects workers from discrimination and harassment of all kinds, as well as wrongful termination. However, workers often need an attorney to help enforce those rights. At the law firm of Michael Burgis & Associates, P.C., we are dedicated to protecting the rights of workers all over Southern California. No matter the issue or place of employment, we will be there for you.
Our Employment Law Firm Handles All Types of Claims
We represent clients in a variety of issues, including:
Wrongful Termination
If you have been discharged from your job, demoted, or otherwise punished for unfair reasons, you may be able to sue your former employer. They cannot bring legal action against you for reporting unsafe working conditions through the proper channels, or for reporting an instance of harassment or discrimination you saw or experienced. In fact, your employer may have violated the law by their actions against you. Our attorneys will be able to determine whether you have a strong case to move forward.
Workplace Discrimination
Your employers cannot illegally discriminate against you at work. They can't refuse to do things or force you to do things because of your race, ethnicity, nationality, gender, age, disability, or sexual orientation. They also can't terminate you for discriminatory reasons. Many issues could be considered workplace discrimination; our employment attorneys can help.
Sexual Harassment
Many in today's world understand that sexual harassment and discrimination are illegal, but it can still be a problem in the https://www.mcrwebsolutions.co.uk/how-to-make-your-website-mobile-optimized/ workplace. We handle this topic with sensitivity and discretion, and meanwhile vigorously pursue justice for the victims.
Wage and Hour Violations
It is illegal for employers to hold back validly earned pay from employees. An employer can also be in violation of labor law if they don't give you vacation time you're owed, or compensate you for the time if you don't use it. Your employer is also legally required to give you adequate rest periods and lunch time during a full shift. If you're part of the gig economy, you may be misclassified as an independent contractor, which may also be illegal.
Workers' Compensation Discrimination
It's illegal for your employer to take punitive action against you for filing a legitimate claim for Workers' Compensation benefits. It's also illegal for them to fire you because a medical professional has determined you to be disabled after an accident — something we see often in our Workers' Compensation practice. Our attorneys are experienced in both workplace injury actions and employment discrimination, and we will know how to help you.
Call Us Today to Discuss Your Employment Discrimination Problem
If you work or live in Southern California and you believe you've been treated differently at work because of your race, gender, sexual orientation, or disability, you may be able to file a legal action against your employer. Not only can you be compensated under the law for the harm done, you may be able to take punitive action against the employer in some cases to prevent similar incidents from happening with other employees. Call one of our employment discrimination lawyers as soon as possible and find out how we can help.
Hablamos Español!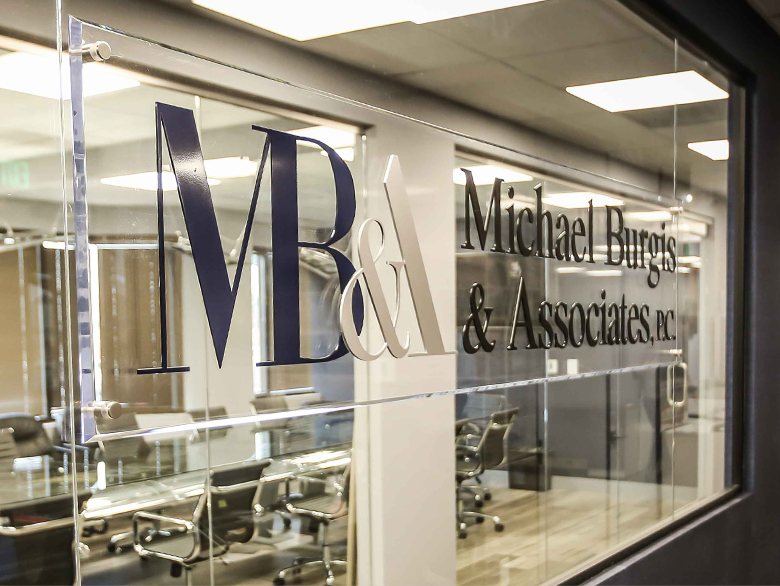 Contact Us For A Free Initial Consultation
We are not like other law firms. Once you have spoken with us, you will not want to go anywhere else.
or call us (888) BURGIS1