Employment – Discrimination
Despite many advances in society, discrimination is still a serious problem in California. In the employment context, discrimination by employers against their employees is an abuse of power. At the law firm of Michael Burgis & Associates, P.C., we draw on our years of experience to protect worker rights and bring justice to victims of workplace discrimination. Our employment law practice helps people in the Southern California area.
Examples of Workplace Discrimination
California law and the U.S. Constitution state that everyone deserves equal protection under the law. Employers of a certain size are required to abide by the Civil Rights Act, a law that protects workers from discrimination. It is illegal to treat someone differently because of their race, religion, ethnicity, nationality, age, disability, gender, or sexual orientation. In the workplace, this treatment can take many forms, including:
Refusing to hire someone because of their sexual orientation
Denying a promotion to someone because of their race
Forcing an employee to participate in a religious observance against their wishes
Frequently joking about a person's advanced age
An employer or co-worker can violate the rights of employees in various ways. However, some actions you might believe to be discriminatory are not. The employer may be able to provide a legal reason for a negative action taken against you. Speak with an employment discrimination attorney if you believe your rights were violated at work.
Contact Us if You Need an Aggressive Employment Discrimination Lawyer to Protect Your Rights
When speaking with the employment discrimination lawyers at Michael Burgis & Associates, P.C., you'll quickly see how committed we are to employee rights. We know the difficulty in showing a court that an employer intentionally, illegally discriminated against an employee. We investigate the facts and apply them to the law to build the strongest possible case.
Our goal is to ensure that workers are treated fairly by their employees. We may never eradicate discrimination from society, but we will continue to fight it as hard as we can. If you're a Southern California resident and believe you have been discriminated against while at work, contact us by phone or online to find out how we can help.
Hablamos Español!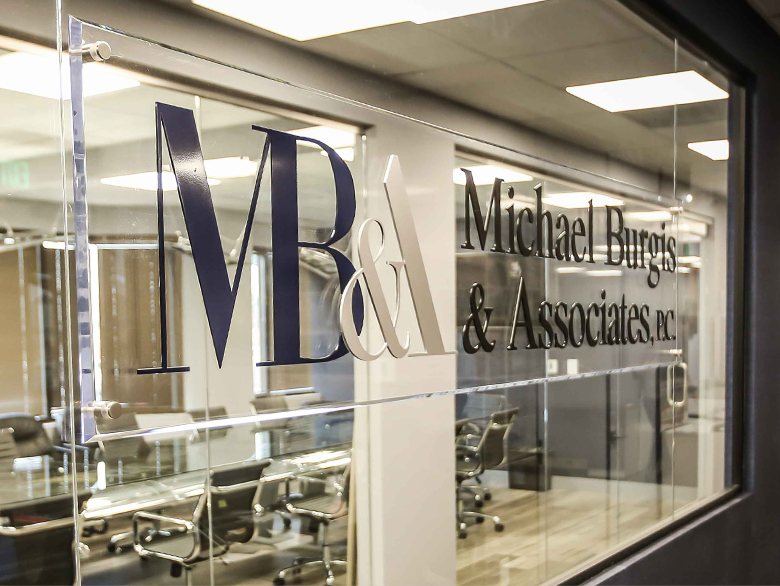 Contact Us For A Free Initial Consultation
We are not like other law firms. Once you have spoken with us, you will not want to go anywhere else.
or call us (888) BURGIS1