Personal Injury Pomona
If you have been injured in an accident because of someone else's negligence, you may be able to recover compensation for your injuries. At the law firm of Michael Burgis & Associates, P.C., we have helped hundreds of people across Southern California with personal injury legal claims. With our client-focused services, you'll know that we are fighting for you. Our priority is getting financial support for you while you focus on recovery.
Skillful Personal Injury Attorneys Help Clients in Southern California
We handle a variety of personal injury cases, including:
Moving vehicle collisions
Slip and fall claims
Dog bites
Traumatic brain injuries
You may approach the insurance company of the person at fault for your injuries, but don't expect them to willingly part with their money. They will fight you at every turn, armed with their insurance claims adjusters and personal injury lawyers who succeed simply by getting you to accept their first offer.
Hiring your own personal injury attorney to negotiate on your behalf is your best bet to get the funds you need for your recovery. An experienced lawyer can make a big difference when it comes to your bottom line. In addition, a skillful litigator is invaluable if negotiations break down and the case needs to be resolved in court. Our experience with personal injury claims informs our actions as much as the facts of your case, and we'll be able to advise you on the best course of action.
Getting Compensated for Injuries that Occur at Work
Negligent actions can cause injuries while you're at work. The recovery for damages in those instances is governed by Workers' Compensation laws. Depending on the severity of your injury, you can receive money for medical care and lost wages. However, determining the final amount is also a dance between you and an insurance company. With our Workers' Compensation attorneys on your side, you stand a much better chance of getting the best possible settlement.
You Need Personal Injury Lawyers Dedicated to Helping Clients Win
Serious injuries can have far-reaching consequences for you and your family, whether they occur on the job or on the road. You may miss work or need a new vehicle, and you will definitely need to mitigate the high cost of health care. You need a team ready and able to battle for you. Call us today to find out how we can help you.
Michael Burgis & Associates, P.C., handles personal injury claims on a contingency fee basis. This means that you pay nothing unless we recover for you. Contact us by phone or online — the first consultation is always free.
Hablamos Español!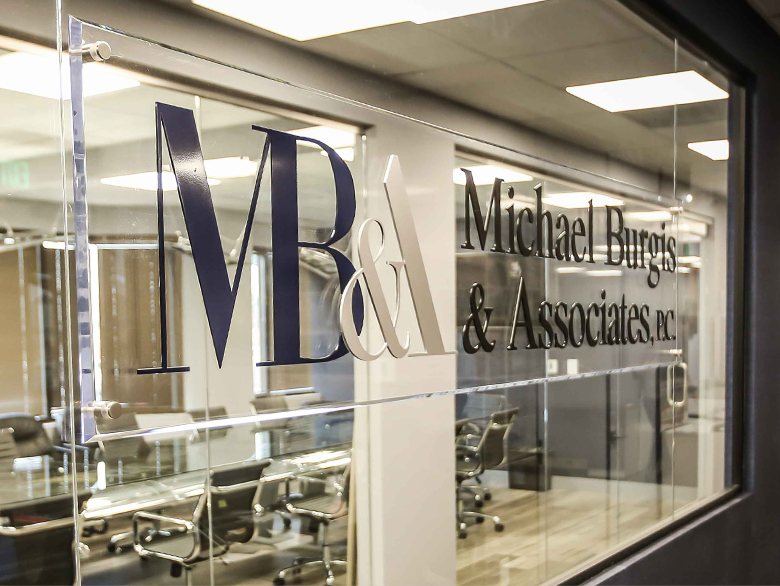 Contact Us For A Free Initial Consultation
We are not like other law firms. Once you have spoken with us, you will not want to go anywhere else.
or call us (888) BURGIS1