Auto Accidents
if You've Been Injured in a Moving Vehicle Collision, You'll Need Legal Representation
In 2017, around 277,000 people suffered an injury in an auto accident. That's a lot of negligent drivers on the road. Despite changes in laws, like making it illegal to use handheld devices while driving, the number of accidents is inching upward. At the law firm of Michael Burgis & Associates, P.C., we are prepared to help fellow Californians deal with injuries arising from auto accidents.
Automobile accidents cost the people of California over $4 billion yearly. Lost wages from missing work and health care costs take up a significant amount of that figure. Insurance companies are well aware of the high cost of paying for medical care and will do what they can to avoid paying those costs. This is one reason you need a skilled auto accident lawyer on your side.
Frequently Occurring Motor Vehicle Accidents in Southern California
Our auto accident law firm handles a variety of cases in this practice area.
Car collisions: This is the most frequent type of accident — unsurprising, given that the traffic on Southern California highways is full of frustrated, sometimes distracted drivers.
Truck accidents: These involve tractor-trailers or semitrailers, and a collision with one of these can mean serious injuries to drivers of other types of vehicles. With consumer demands for near-instantaneous delivery of goods, more tired, stressed-out truck drivers are on the road.
Motorcycle accidents: Motorcycle drivers are at high risk of serious injuries. Even with the proper protective gear, they are still vulnerable. Drivers of other vehicles may not be able to see them, resulting in collisions.
Multiple vehicle collisions: Pile-ups, double rear-enders and other kinds of accidents involving more than two vehicles are common enough that our auto accident lawyers have developed experience in handling these sometimes-complex cases.
These may be the cases we see the most, but we're ready to take on anything. Our auto accident attorneys have the skill and experience to help you get the best possible outcome when you are trying to recover damages from an insurance company. We will try to obtain money for lost wages and medical expenses. Our expertise in negotiation and litigation is matched by our dedication to see that our clients end up in a great place, ready to start over with a bright future.
Call Our Auto Accident Attorneys for a Free Consultation
If you've been injured due to the negligence of the driver of a car, truck, or other vehicle, contact us at Michael Burgis & Associates, P.C. The first consultation is free. If you choose us to represent you, we'll begin investigating the incident to help build a strong case. The costs associated with building your case are also free, because we charge contingency fees — that means you don't pay us unless you recover money. Call now to find out how we can help.
Hablamos Español!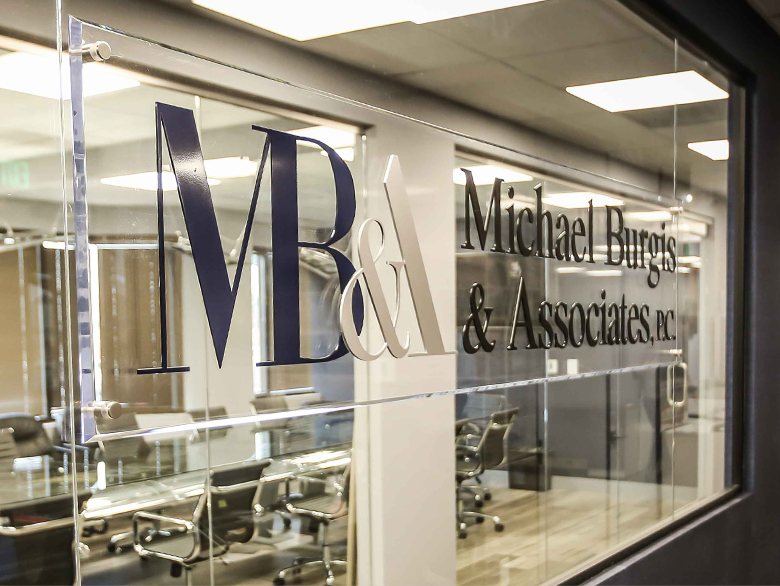 Contact Us For A Free Initial Consultation
We are not like other law firms. Once you have spoken with us, you will not want to go anywhere else.
or call us (888) BURGIS1