Disability Benefits
Getting injured while at work can be a life altering event. If the injury is bad enough, you may not only need to cover medical payments to help you heal, you may need to cover the paychecks you'll miss while you're off from work. California law says that in many cases when an employee is injured on the job doing their appointed duties, the employer is responsible for the costs associated with those injuries. You may want a law firm with experienced workers' compensation attorneys to help you figure out the steps to take to get the disability benefits you need.
Experienced Disability Benefits Attorneys
The workers' compensation attorneys at Michael Burgis & Associates, P.C., have extensive experience representing injured workers. Michael Burgis, our firm's founder, has handled thousands of work injury cases all over Southern California. We are here to advocate for you.
Workers' Compensation Disability Benefits
California law requires that employers of a certain size carry workers' compensation insurance. Employers use this insurance to pay for the medical care and sometimes lost wages of workers who are injured on the job. It often does not matter whether an employer or employee is at fault. The worker gets the benefits. This way, you don't have to spend time in a civil court fighting to get your employer to pay for medical care.
There is a downside to this system, which is that the state caps the payment of workers' compensation benefits. You may not be able to collect damages from your employer, like pain and suffering, the way you might if you were to go to court over your injuries.
Injuries that Qualify for Workers' Compensation Benefits
Your injuries can be physical, like falling from a ladder. You may also collect benefits from repetitive injuries, like performing a task repeatedly that leads to an injury. You may collect benefits from exposure to a noxious substance over time. Psychological problems, like stress related to the job, may be covered by workers' compensation. You will need to discuss these with experienced disability benefits attorneys.
When you are injured, you should consider speaking with a workers' compensation attorney soon after. You will be required to fill out some paperwork and complete it and return it to the California government within several days. An attorney can help make sure that you don't make mistakes that could delay the receipt of important benefits.
The Different Types of Disability Benefits
The benefits that you can receive will fall under several categories:
Medical benefits: Any money you need to cover the treatment of your work-related injury. This includes surgeries, pharmaceuticals, rehab therapies and even reasonable travel costs.
Temporary disability payments: Money to cover the wages you won't be paid while you are recovering. You may be eligible if:
You are hospitalized at least overnight
You are out of work for three days without the offer of alternative work from your employer.
You can receive temporary total disability payments or partial disability payments.
Permanent disability payments: These payments will help with long-term medical expenses and lost wages if your injury causes you to be unable to return to your job. The payments will be based on the percentage of your disability after treatment.
Supplemental job displacement benefits: If you are permanently disabled but cannot return to your old job or your employer doesn't offer you work, you may be eligible for retraining. These benefits will cover the cost of that training.
In all of these cases, a medical professional will have to make a determination about the extent of your injuries and your ability to work. Another interested party will be the employer's insurance company. They will have their claims adjuster to contact you as with any other insurance claim.
Why You Need Workers' Compensation Attorneys to Help with Your Claim
Dealing with doctors, the employer's representative and the state of California will be quite a burden while you are injured or dealing with the stress that comes with being unable to work. It may be helpful to hire an attorney to work with you on these claims, even if the employer's insurance company isn't giving you the run around.
At our firm, we will get to know the circumstances regarding your injury. After we hear your side of the story, we will help you find the best path forward given your situation. There are dozens of things you must do to get your workers' compensation benefits, like filing paperwork, visiting doctors and answering questions from the insurer. We can help you handle these issues and more, giving you the confidence that your claim is being handled by a team of Pomona's finest work injury attorneys.
Contact Our Work Injury Attorneys for Help
If you've been injured on the job, don't try to go it alone. Visit our Pomona office, call (888) BURGIS1 or contact us online. You don't pay us for our services unless we get benefits for you.
Hablamos Español!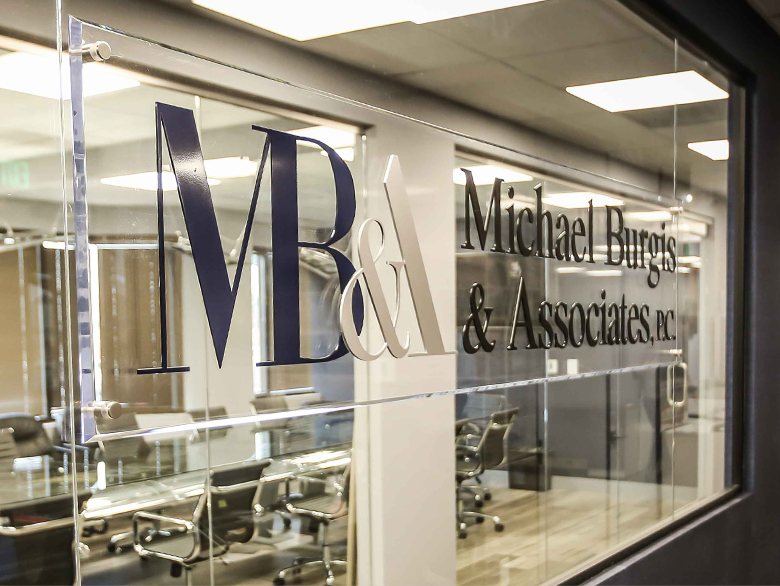 Contact Us For A Free Initial Consultation
We are not like other law firms. Once you have spoken with us, you will not want to go anywhere else.
or call us (888) BURGIS1