Temporary Disability Benefits
Successfully getting disability benefits may seem like a sure thing. However, sometimes your application for partial or total benefits can be denied, even though your doctor has signed off on everything. If this has happened to you, it's time to consider contacting a law firm with years of experience fighting for the rights of workers all over Southern California. It's time to contact the law firm of Michael Burgis & Associates, P.C.
Successful Disability Attorneys That Work for You
Our team of experienced, aggressive work injury lawyers want to help you get the benefits you deserve when injured on the job. We know that lives can be changed drastically even in a minor workplace accident. For some, missing work means missing paychecks, which can then lead to a variety of problems. We will help you obtain the benefits to cover those missing paychecks and mounting medical costs.
Getting You the Maximum Amount of Medical Benefits for Workplace Injuries
A very serious workplace injury could put you out of work for a month or longer. During that time, you would be entitled to as much as two-thirds of your salary while recovering. However, the money won't simply be handed to you when you ask — there's a process. To get the highest amount, you will need an experienced work injury attorney to guide you through that process.
The attorneys who work with Michael Burgis on Workers' Compensation claims know the California law regarding medical and disability benefits and will put that knowledge to work for you. We can explain the issues to you in plain English (or Spanish!), letting you know all your options and what to do in case your initial claim is denied. We know how to negotiate with insurers and deal with insurance claim adjusters and employer representatives. If necessary, we can battle it out in court on your behalf.
One Free Consultation Will Convince You We Are the Work Injury Attorneys for You
Your initial consultation should demonstrate that we are the firm to handle your work injury case. Our founding attorney, Michael Burgis, has a record of getting the maximum benefits for his clients across Southern California. Call our Pomona office to discuss your case and find out how we can use our track record of success to your advantage, or contact us online. You don't pay a dime to us until and unless we are able to get benefits for you.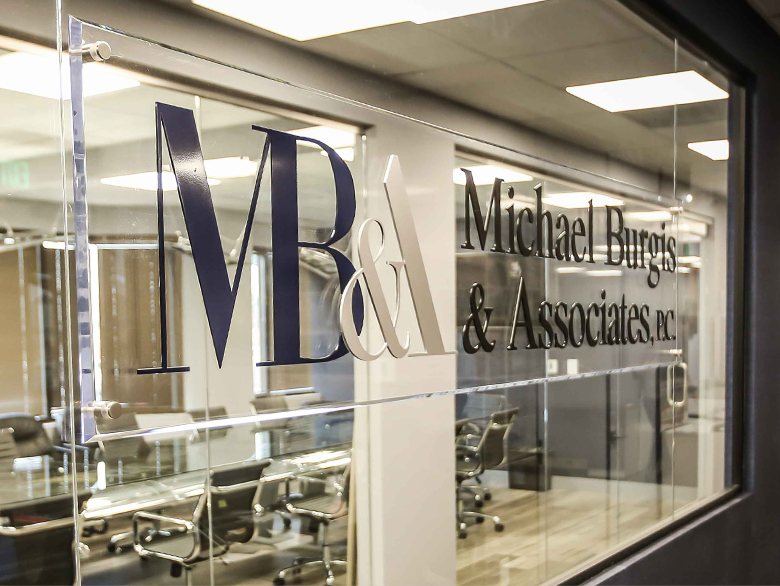 Contact Us For A Free Initial Consultation
We are not like other law firms. Once you have spoken with us, you will not want to go anywhere else.
or call us (888) BURGIS1