Workplace Injuries and Illnesses
Much of the discussion around Workers' Compensation laws in California involves the prospect of sudden, debilitating injuries that cause absence from work for days, months, or years. A significant portion of cases, however, are actually due to illnesses. An experienced work injury attorney like Michael Burgis can make the case on your behalf that your illness was caused by or related to your job, which then forced you to miss work. You may be eligible for short- or long-term benefits, lost wages or, if you are permanently disabled, permanent disability benefits. Call us at the law firm of Michael Burgis & Associates, P.C., and see how we can help.
Workers' Compensation Lawyers Will Support You with Evidence of the Cause of Your Injury
Our attorneys will need to investigate the circumstances of your illness. This may involve a thorough review of the workplace, looking for toxins or other intemperate conditions that may have caused you to be sick. The conditions on the job may have made an illness you are already dealing with worse, causing you to miss work. Toxic air can lead to breathing problems. We can help you determine whether the workplace conditions made you unwell.
For physical injuries, we conduct the same thorough inspection of your workplace to determine how conditions caused or contributed to your injuries. For example, a minor injury could cause a blood clot leading to an embolism, which is further exacerbated by repetitive stressors that lead to cardiovascular issues.
Conditions at work may also have caused psychological illness, either alone or on top of some other injury or illness. Perhaps the stress from frequent conflict with a co-worker is causing physical symptoms to appear, forcing you to miss work.
Our Work Injury Attorneys Are Dedicated to Getting You the Maximum Benefits the Law Allows
Our work injury attorneys gather information as evidence in support of your claim. We use this in negotiations with the insurance company for a settlement or to support a lawsuit, should negotiations break down.
Whether we represent you in negotiations or in court, we always put your best interests first. We care about the quality of your life after our work with you is finished, so we give our strongest effort to help you move forward. This means putting you at ease and working with you on a positive outcome for your future.
If you have been injured or made sick by workplace conditions or an incident on the job, give us a call or contact us online. Our first meeting to discuss your case is free, and you won't pay us anything unless we collect benefits on your behalf. Reach out to us if you need a Workers' Compensation lawyer in the Pomona area.
Hablamos Español!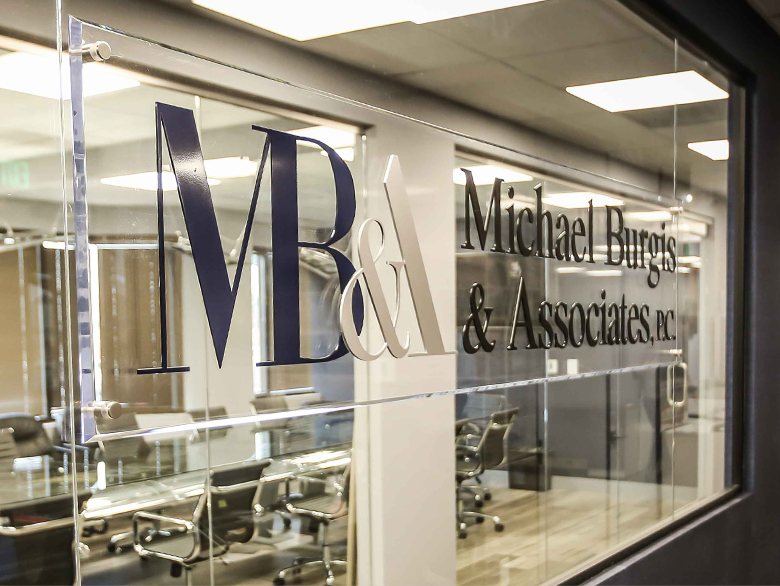 Contact Us For A Free Initial Consultation
We are not like other law firms. Once you have spoken with us, you will not want to go anywhere else.
or call us (888) BURGIS1